Today's phishing expedition involves an email from hkr.glbi@hotmail[dot]com. Subject line reads "IT. Desk shared "Fwd; I shared School-Transcript-April-2020″ with you."
This email is a rather lame phishing attempt, but none the less, I am sure someone will click the link and fill out forms.
The email looks like:
Like any other phishing email, I threw this into my sandbox to see what the scam was. Clicking the above link takes you to this MS Word document with a One Drive logo pasted into the document and, imagine that, another link: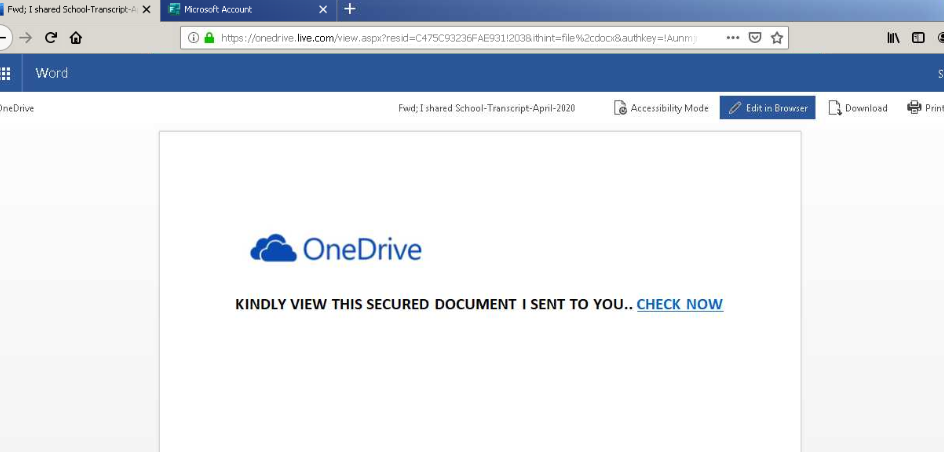 Clicking the "Check now" link takes you to a lame Microsoft "login form" I am sure someone will fall for this. The form is sketchy looking as it is:
Don't fall for this scam. The scammer wants you to enter your data into the form and poof, they have your login credentials.